Your local Coalville vet in Leicestershire
Since being established by Bob Cockburn in the 1930s Cockburn Veterinary Group has been an integral part of the community caring for animals in the Coalville, Ashby-de-la-Zouch, Shepshed, Market Bosworth and Markfield areas. Today this traditional approach is carried on by Diane Storer and her team, who know that your animal companions are part of your family and who strive to set the quality benchmark in ethical, compassionate and innovative veterinary care for our clients across Leicestershire and the East Midlands.
Diane's team comprises an additional five veterinary surgeons, seven qualified and two student veterinary nurses along with caring and professional back up from our customer service team – and rarely for vets in Leicestershire, our own on-site emergency vet service that's available 24 hours a day and run exclusively in-house.
Cockburn veterinary surgery is a small family-run business and we are committed to providing the best all-round care for your pet that delivers the highest standard of medicine and treatment techniques and is backed by exceptional service. Our team has a high level of expertise and we invest heavily to both keep our equipment and our team knowledge base up-to-date. That's why at our Coalville vet surgery you'll find a traditional and friendly welcome for you and your pets alike – backed by attentive, empathetic care and the latest equipment for swift diagnosis and treatment in even the most complex cases.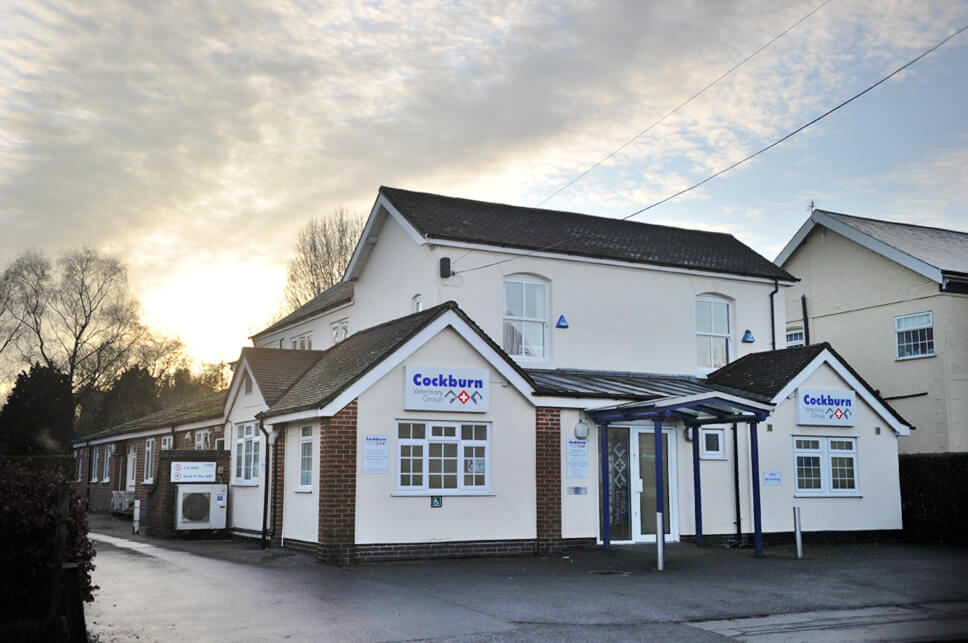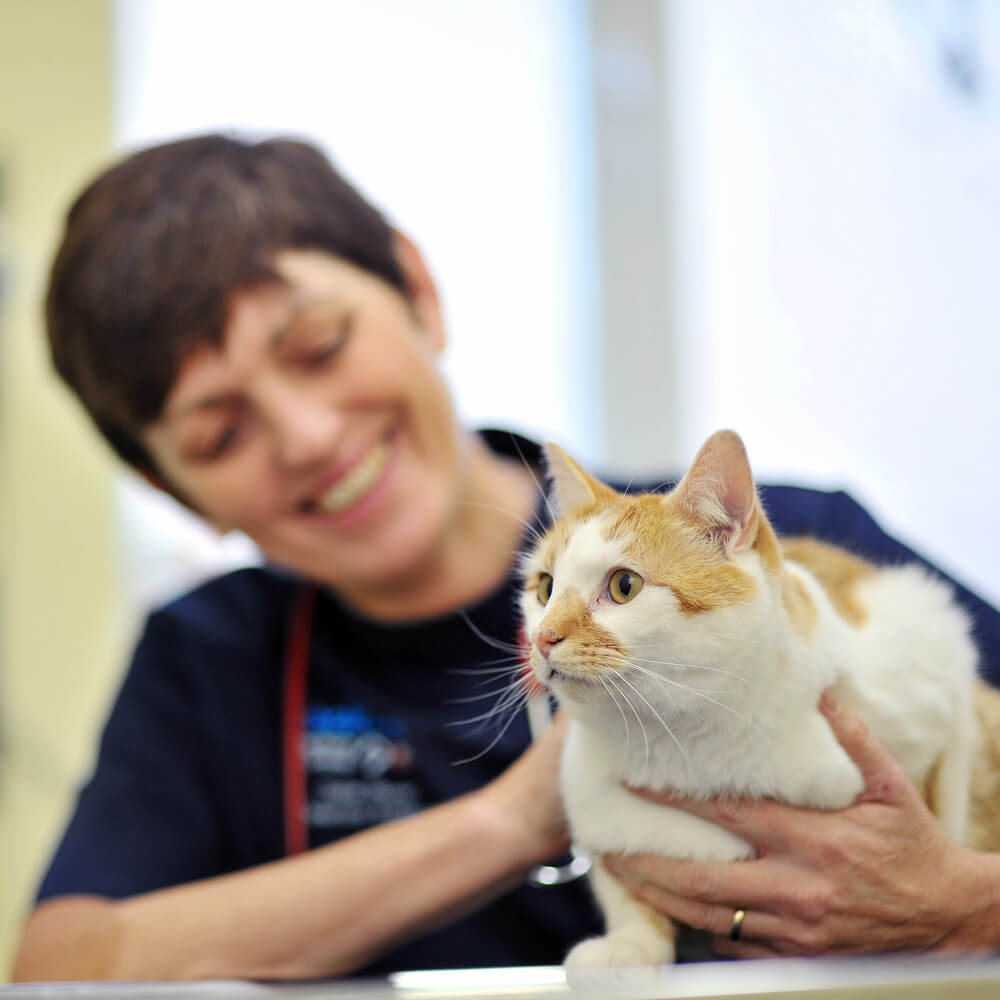 Cat-Friendly Vet in Coalville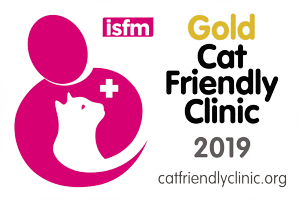 Whilst all our furry visitors (and their owners) are important to us we're especially proud to have been accredited as a Gold Level ISFM Cat Friendly Clinic. This means that we have taken steps to try to make your cat's visit to our surgery less stressful. If you'd like to find out more about the ISFM award please visit www.catfriendlyclinic.org/. When you bring your cat along to meet us you will be able to wait in our dedicated cat waiting area, where we're happy for the baskets to be placed on the seat next to you. If your cat would prefer some added privacy please just ask our receptionists to borrow a freshly laundered towels to cover their carrier!
To allow our vets to get to know your pet in a calm environment we allocate a 15 minute appointment time for all our patients. And because we believe it's important for you to be able to rely on us no matter what time of day or night you need us our in-house 24/7 service is manned at all times by our own vets and nurses who still do 'on call'
Compassion. Skill. Communication. These are the watchwords for our practice: we know how important your companion animals are to you and that understanding is reflected in the way we work.
Special people that deal with our special fur babie xxThankyou

Vivienne Mayne
17:25 25 Feb 21
Always a pleasure going here. Staff are polite and very caring with the animals.

Chris Stapleford
09:54 25 Feb 21
Amazing professionalism and care from a great team in an amazing Practice

Christopher Heap
19:42 19 Feb 21
I have always had nothing but praise for cockburns

Outstanding care for your pet, friendly service all round, just brilliant!

Cath Redfern
10:19 12 Feb 21
Excellent service in these days

Paul Warren
18:28 20 Jan 21
Excellent vets, would not go anywhere else. All the staff are always very friendly and helpful.

Liza Harper
17:54 18 Jan 21
Lovely team, always feel safe leaving our animals with them and always had a good experience!

Nick Tandy
09:08 14 Jan 21
Very caring and professional especially in this current pandemic.

Lynn Freeman
19:28 13 Jan 21
Lovely friendly and helpful staff

caroline simpson
14:39 11 Jan 21
Changed from previous vets as cockburn came highly recommended my dog was treated wonderfully by cathy very professional ,

We Wouldn't go to any other vet. The receptionist and the whole team are amazing, I've been going for 30 years with Cockburn's looking after our farm animals, now they look after our pets. I'd never trust any other vet . Friendly, approachable and caring staff. caring, loving and genuine Unfortunately I had to bring my little peaches to the emergency vet tonight, however the process from start to finish was fantastic! So friendly and very thorough. I cannot fault the service! Hopefully she'll be on the mend soon thanks to the amazing vet!! fantastic team after our emergency this morning !! A fantastic place that reunited me with my cat Allegra after her being MIA for 8 days. They also gave me advice on how to change the details so that I could ensure she was registered to me and not her previous owner. So grateful for how they looked after her until I was able to pick her up. Excellent people and if I lived in Coalville they'd definitely be my first choice of vet. X Always helpful and sympathetic. Lovely with all the animals and so cheerful. Would definitely recommend Cockburn vetenary group xx Iv had my rescue Maine coon cross kitten vaccinated and castrated with these vets. They have a lovely warm and welcoming feeling as soon as you walk in the door and floki our kitten enjoys going so he can see all his lady nurses and have a fuss. Lovely vets would highly recommend. My beautiful old lady cat Lilly passed the rainbow bridge tonight in Kostas' gentle care. What a wonderful, caring and supportive soul... thank you Kostas ❤️