Your local Coalville vet in Leicestershire
Since being established by Bob Cockburn in the 1930s Cockburn Veterinary Group has been an integral part of the community caring for animals in the Coalville, Ashby-de-la-Zouch, Shepshed, Market Bosworth and Markfield areas. Today this traditional approach is carried on by Diane Storer and her team, who know that your animal companions are part of your family and who strive to set the quality benchmark in ethical, compassionate and innovative veterinary care for our clients across Leicestershire and the East Midlands.
Diane's team comprises an additional five veterinary surgeons, seven qualified and two student veterinary nurses along with caring and professional back up from our customer service team – and rarely for vets in Leicestershire, our own on-site emergency vet service that's available 24 hours a day and run exclusively in-house.
Cockburn veterinary surgery is a small family-run business and we are committed to providing the best all-round care for your pet that delivers the highest standard of medicine and treatment techniques and is backed by exceptional service. Our team has a high level of expertise and we invest heavily to both keep our equipment and our team knowledge base up-to-date. That's why at our Coalville vet surgery you'll find a traditional and friendly welcome for you and your pets alike – backed by attentive, empathetic care and the latest equipment for swift diagnosis and treatment in even the most complex cases.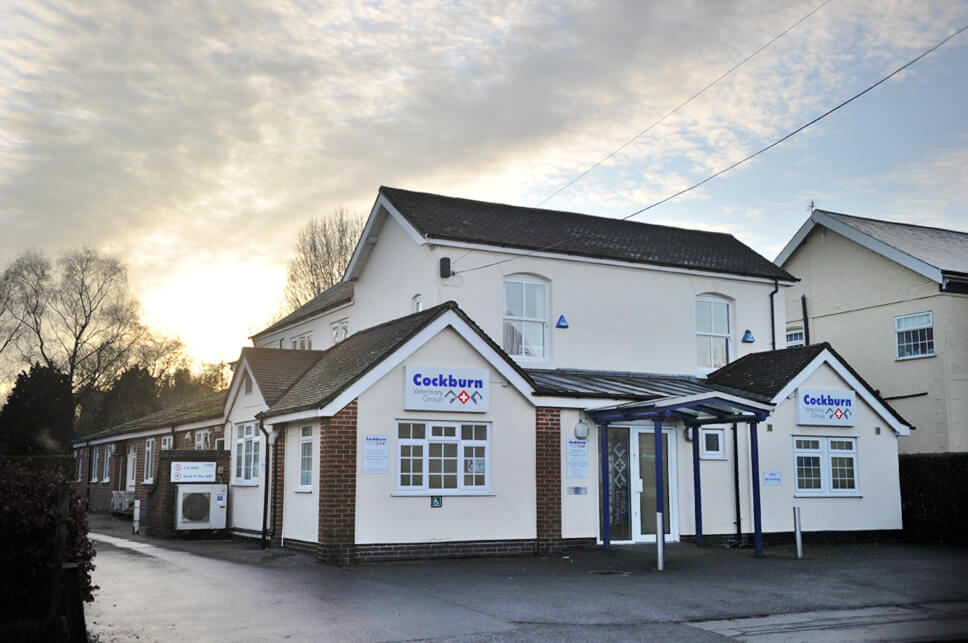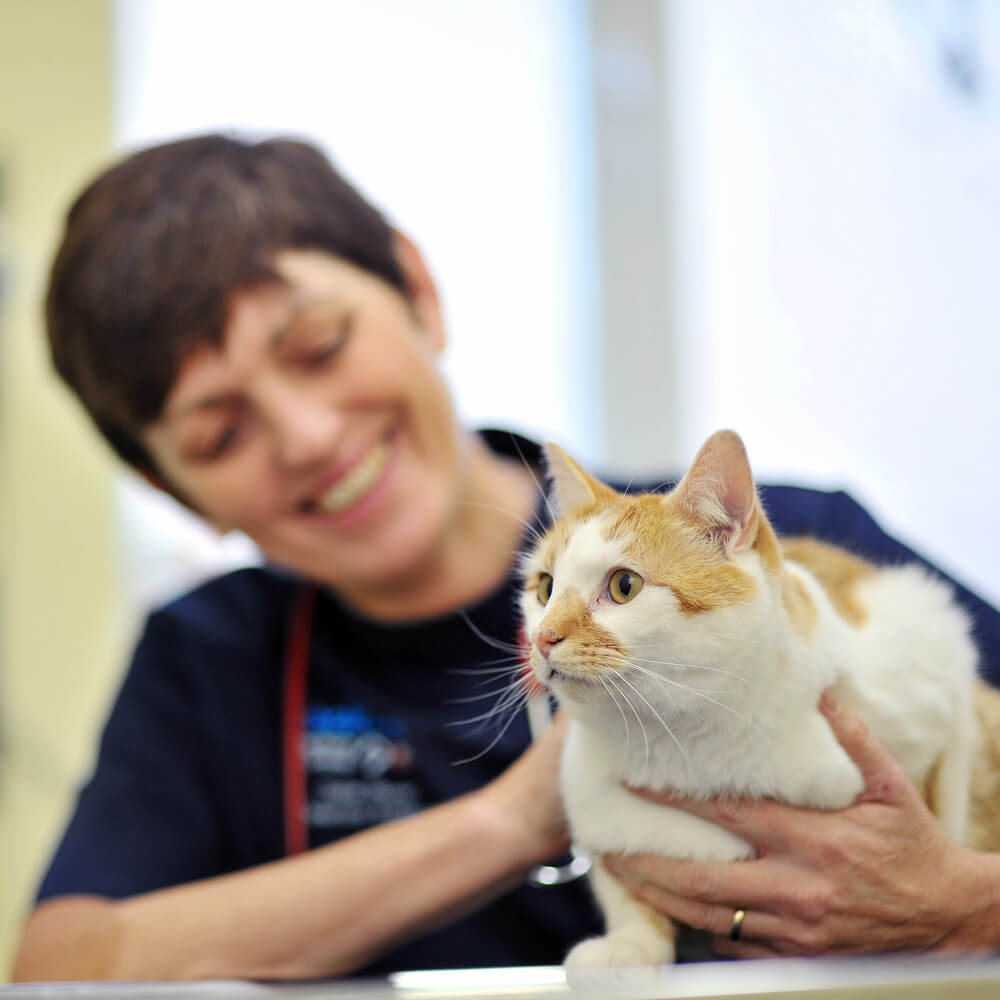 Cat-Friendly Vet in Coalville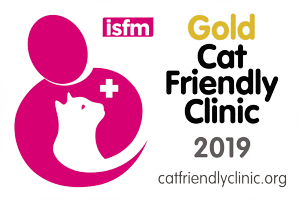 Whilst all our furry visitors (and their owners) are important to us we're especially proud to have been accredited as a Gold Level ISFM Cat Friendly Clinic. This means that we have taken steps to try to make your cat's visit to our surgery less stressful. If you'd like to find out more about the ISFM award please visit www.catfriendlyclinic.org/. When you bring your cat along to meet us you will be able to wait in our dedicated cat waiting area, where we're happy for the baskets to be placed on the seat next to you. If your cat would prefer some added privacy please just ask our receptionists to borrow a freshly laundered towels to cover their carrier!
To allow our vets to get to know your pet in a calm environment we allocate a 15 minute appointment time for all our patients. And because we believe it's important for you to be able to rely on us no matter what time of day or night you need us our in-house 24/7 service is manned at all times by our own vets and nurses who still do 'on call'
Compassion. Skill. Communication. These are the watchwords for our practice: we know how important your companion animals are to you and that understanding is reflected in the way we work.
Great service looked after my cockapoo ozzy thank you

graham hitchens
09:37 26 May 20
Nurses are caring, patient and they listen which is important

We have used Cockburns for all our pets over the years and have always found them to be respectful, friendly and professional. Most recently with our puppy Tim they've been brilliant, nothing is too much trouble and they even called us about Tim's worming tablets and arranged for us to collect from the car park which was a massive relief given the current climate. Cannot recommend enough - big thanks to all staff. (From Tim & his Humans!)

Stacy Harris
10:24 01 May 20
My cat needed an emergency appointment today. The safety measures that are in place are excellent. We had to remain in the car whilst the vet told us everything we needed to know. She stayed at least 8feet away at all times. I put the cat basket on the ground and got back in the car. The same happened when Minnie was returned. Thank you for being there, stay safe and well.

Dawn Bishop
20:45 24 Mar 20
Been coming to cockburns for nearly 12 years with my beautiful beagle barney. Always had a fabulous service x

amygeorge123
22:42 19 Mar 20
Lovely place and wonderful staff. Very supportive and caring

Kelly O'Shea
09:43 13 Mar 20
All round good service and pleasant and fair priced ...

William Brockbank
20:54 01 Mar 20
Friendly, helpful staff. Made to feel welcome and felt like the vet had a genuine love of animals

Rob Hughes
15:17 23 Feb 20
Excellent service, knowledgeable and very personable staff. I would certainly recommend this practice to pet owners! Rob Snape.

Answered my enquiry very promptly. Good service

Pearl Olding
21:04 13 Feb 20
Been using the practice for 35yrs+. I've always found them to be very professional and caring. I wouldn't want to go anywhere else. Highly recommended.

Stephanie Pearson
17:41 07 Feb 20
Not the cheapest vets around, but they are friendly, and the vets we like are really knowledgeable.

Jeff Lester
10:06 05 Feb 20

Jody Hovell
11:37 01 Feb 20
Would to thank the practice for sending us a condolence card on the loss of our cat Rocco. Appreciate it.x

Jan Townsend
16:40 30 Jan 20
Dog's don't like it but it is a must

It was a sad day, but the vets Nadine and Costas were amazing as was the nurse

maria stavridis
07:02 29 Jan 20
We have two dogs registered with this practice. Alfie and Louis (our dogs) have always been treated very well, with compassion and I always leave knowing the dogs have been in good hands. More importantly the vets understand the owners need looking after as well and keep me fully informed. Treatments are first class and facilities are very good too. Sadly, on Saturday, one of our dogs was so poorly we had to have him put to sleep - this was a very difficult decision to make but the vet, Cathy, supported us, gave my wife and I all the options and when it was evident Alfie was too poorly to carry on we had some special time with him in a calm, warm and caring environment. I was able to be with Alfie as he peacefully fell asleep. Thank you Cockburn's for having a practice, and staff, who care for both the animals in their care and the owners who love their pets dearly. I would unreservedly recommend this practice to anyone.

Steve Clarke
11:14 26 Jan 20
We Wouldn't go to any other vet. The receptionist and the whole team are amazing, I've been going for 30 years with Cockburn's looking after our farm animals, now they look after our pets. I'd never trust any other vet . Very helpful and friendly

Susan Tompkins
18:20 22 Jan 20
Friendly, approachable and caring staff.