Your local Coalville vet in Leicestershire
Cockburn Vets was established by Bob Cockburn in the 1930s. Since then, the practice has been an integral part of the community, caring for animals in the Coalville, Ashby-de-la-Zouch, Shepshed, Market Bosworth and Markfield areas. Today Cockburn Vets remains a small family-run business committed to providing the best comprehensive care for your pet. We aim to deliver the highest standard of medicine and treatment techniques backed by exceptional service. Our team has a high level of expertise, and we invest heavily to keep our equipment and our team knowledge base up-to-date.
In 2021 we won the Best UK Vet Awards. This prestigious national award recognises those vet practices delivering the highest levels of service to customers. The awards, organised by VetHelpDirect.com, are based on genuine pet owner reviews of veterinary practices around the United Kingdom. Despite being such a challenging year for vets and pet owners because of the coronavirus pandemic, there were 14,299 vet reviews received, increasing 22% on the previous year – and the highest ever! Thanks to the lovely reviews left by our valued customers, we were delighted to be voted Best Vets in Leicestershire and Best UK Vets 2021.
That's why at our Coalville vet surgery, you'll find a traditional and friendly welcome for you and your pets alike – backed by attentive, empathetic care and the latest equipment for swift diagnosis and treatment in even the most complex cases.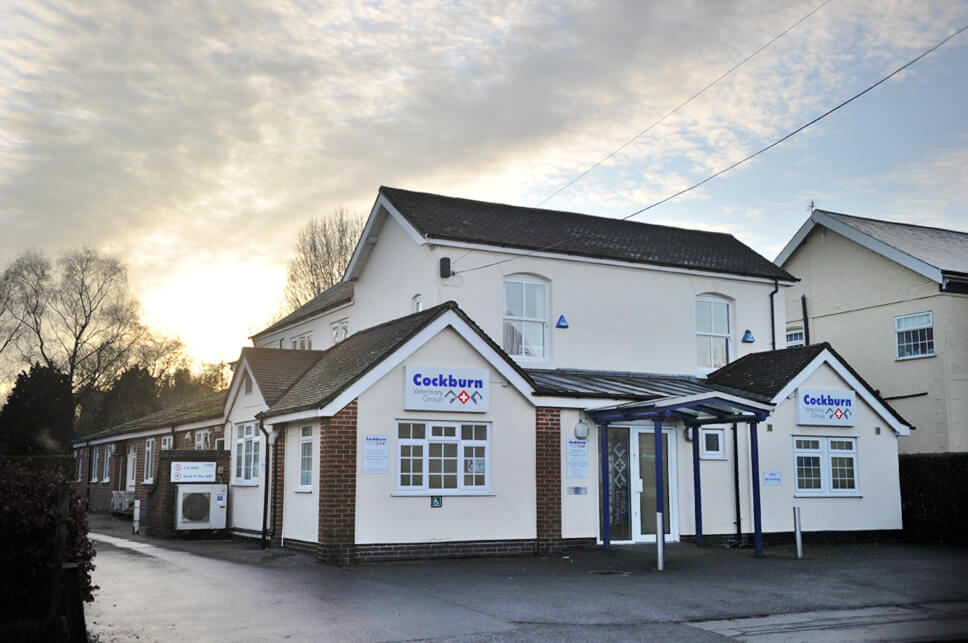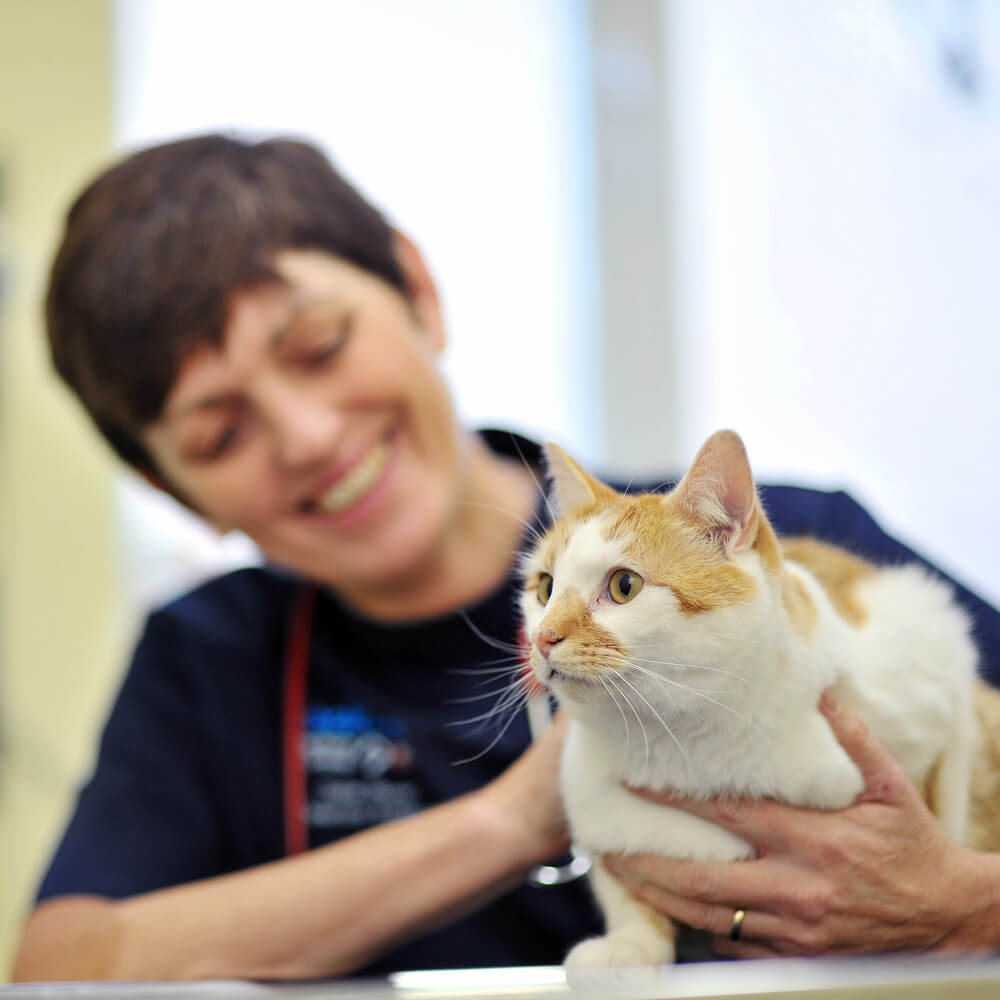 Cat-Friendly Vet in Coalville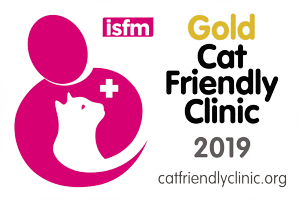 Whilst all our furry visitors (and their owners) are important to us we're especially proud to have been accredited as a Gold Level ISFM Cat Friendly Clinic. This means that we have taken steps to try to make your cat's visit to our surgery less stressful. If you'd like to find out more about the ISFM award please visit www.catfriendlyclinic.org/. When you bring your cat along to meet us you will be able to wait in our dedicated cat waiting area, where we're happy for the baskets to be placed on the seat next to you. If your cat would prefer some added privacy please just ask our receptionists to borrow a freshly laundered towels to cover their carrier!
To allow our vets to get to know your pet in a calm environment we allocate a 15 minute appointment time for all our patients. And because we believe it's important for you to be able to rely on us no matter what time of day or night you need us our in-house 24/7 service is manned at all times by our own vets and nurses who still do 'on call'
Compassion. Skill. Communication. These are the watchwords for our practice: we know how important your companion animals are to you and that understanding is reflected in the way we work.
Friendly and professional staff. Took my cats there to be neutered. The vet explained the whole process very clearly. Aftercare information was emailed which is great because I tend to lose things. Definitely would recommend them.

First time used them for our cat,found them to be very professional and kept us up-to-date on how he was. Won't go anywhere else now.

James Hopgood
17:11 05 Aug 22
Cockburn went above and beyond to make sure our nervous dogs spay went smoothly. Cannot rate them high enough for the care given throughout the whole procedure. Professional, kind and helpful. Would not go anywhere else for the care of our dogs.

Poor never on time of appointment just use as local.repection staff not a clue.

Daniel Commons
15:33 27 Jul 22
I've been really pleased with every experience I've had so far. They're always able to see us really quickly - often same day. The nurses and vets are also really understanding with a little girl who hates having her paws touched.

Storme Sparkes
16:45 21 Jul 22
A clinic with professionals people, who love and understand animals. 5 stars!!!!!

Simona Hapeci
13:13 21 Jul 22
Excellent service was good to see the same vet who knows our dog well due to her allergies.

stuart vernon
21:53 16 Jul 22
Very professional service

Anthony Gibson
15:48 23 Jun 22
Very informative and friendly staff

ian taylor
05:29 20 Jun 22

Sophie Hicks
23:38 19 Jun 22
Good vets, some times run a little late but only because they are so busy.good staff, friendly and helpful.

maurice groves
09:11 10 Jun 22
Absolutely the most wonderful vets around. Took my boy on his finale journey. Most heartbreaking day made easier by caring andProfessional vets. Catered to my dogs needs and my final wishes .

Chris Hatton
22:16 07 Jun 22
Had to have our dog put to sleep, the vet was excellent at this most upsetting time. Very attentive and explained everything that was happening, a wonderful team, no better place to take your loved pets for first class help and advice.

Steve Pearce
17:49 06 Jun 22
Always looking after our pets well. Professional and effective.

Sam Thorne
20:16 03 Jun 22
Very caring and helpful thanks to Nadine Molly is much better l am very grateful

Brenda Parker
07:17 27 May 22
Always busy. Social distancing still in place, the vet will talk to you in the waiting room and then take your animal to be examined. Thanks to Chloe for fixing Nutmeg the Guinea Pig.Took Nutmeg again, this time Joe looked after her, you still wear a mask but you can go into the exam room now with your animal.

Kelly Linda
18:44 26 May 22
Our springer spaniel cut his back paw on either glass or a sharp rock. Took him to Cockburn vets in Coalville, absolutely brilliant service!! Caring, thorough and helpful, great vets who will always be my first choice for my springer boys 💙💙🐶🐶

Lorraine Brown
07:44 08 May 22
I have a puppy and they have spaces as blue needs his second injection .I'm rubbish at that kind of thing the nurse I spoke was brilliant

Julie Holland
10:41 01 May 22
Cockburn's has always been the go to vets for us in North West Leicestershire. We recently went to get our poodle checked and vaccinated for a health check up.One of the vets instantly diagnosed a condition that we always knew he had but instantly confirmed it and told us how we can keep an eye on it in case it gets worse.

Chris Harper
09:31 28 Apr 22
Shout out goes to this Wonderful Vets that gives you piece of mind and let's be honest internal medical knowledge of a very much beloved Woof Hound and they are so so lovely (and not that it matters but cheap too), THEN THAT'S the moment you know these people are very very good, knowledgeable and again very good at their jobs. The BIGGEST Hats off go to the Vetinary Reception Team for actually being so so lovely, as they were Amazing especially when you are genuinely scared if your Woof Hounds Health xxx They were so so lovely xxx

Claire Dexter
13:58 19 Apr 22