Animal care is a very personal business and client relationships are important to us. We have a lot of talent under one roof at our Coalville vet animal surgery – so meet the team and see what makes us tick.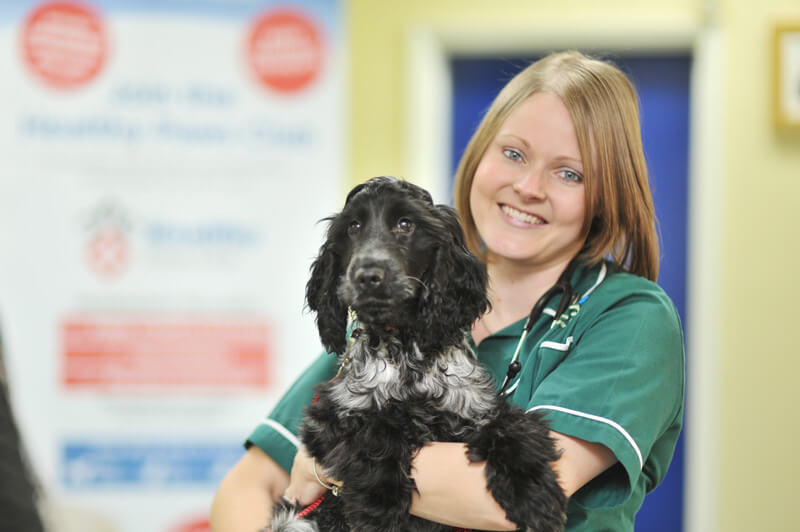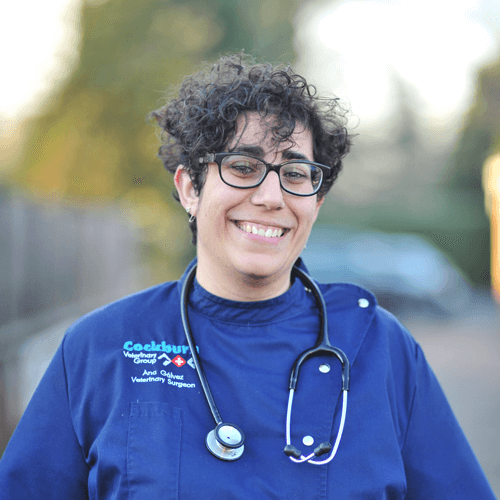 Ana grew up in the beautiful Alicante region of Spain and obtained her degree in veterinary medicine from the University of Murcia in 2011. Following graduation she worked as a veterinary surgeon in her homeland of Spain until moving to the UK to join us in September 2019. Ana is especially interested in the medicine aspect of veterinary practice, and in particular in ultrasonography.
Ana has a dog called Maggie, who also travelled from Spain to join us. Together they love to explore the English countryside.
Hello, some of you may know me already, but my name is Chloe! I have been coming to this practice for many years now and spent a lot of time here as a veterinary student, lurking in the back of consultation rooms! I graduated from Nottingham Vet School in July 2020 and was lucky enough to start my career here at Cockburns with the most lovely and supportive team.
I have always lived locally and I am a big Leicester City fan. If I am not watching the football, then I am commonly playing on the Xbox or tending to my new beehive! My latest fascination is discovering new vegan cooking recipes.
Along with the bees, I also have 3 rabbits: Foxy, Grey-Joy and Dorothy!
I know that being here at Cockburns will allow me to become the best general practitioner I can be – I enjoy seeing a wide variety of cases and learning more and more each time.