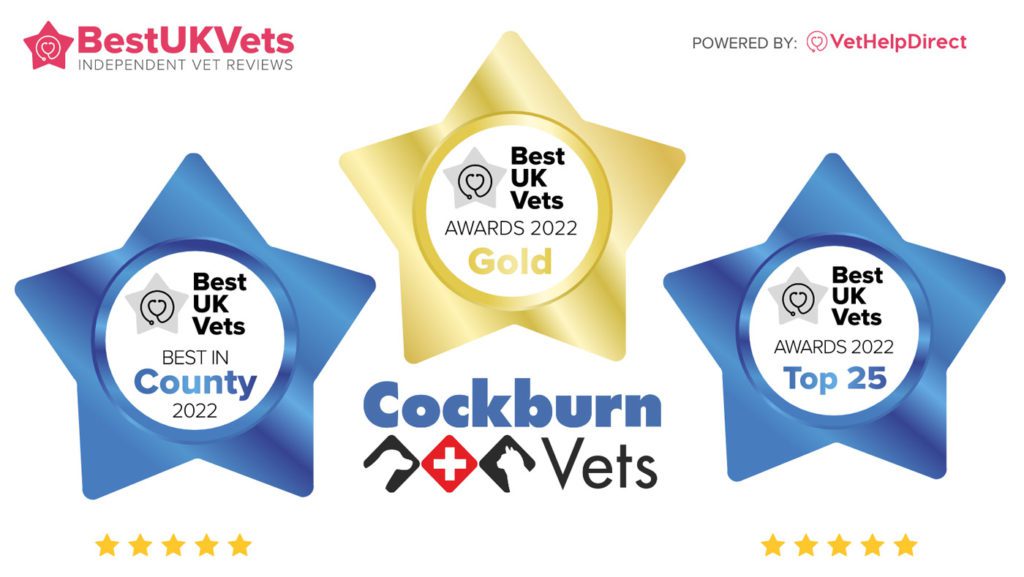 We're so thrilled to share that Cockburn Vets have been awarded Best UK Vet for the second year running!
Thanks to our lovely client reviews, we are delighted for the second year in a row, to have achieved the prestigious Gold award in the Best UK Vet 2022 awards. This is the 10th year that these awards have been run and it is an absolute privilege to win for a second time.
We would like to say a huge thank you to everyone who took the time to leave us a review and has said such kind and positive things about our team. We would also like to say a special thank you to those clients who came and celebrated with us.
Susie Samuel, CEO of VetHelpDirect.com commented: